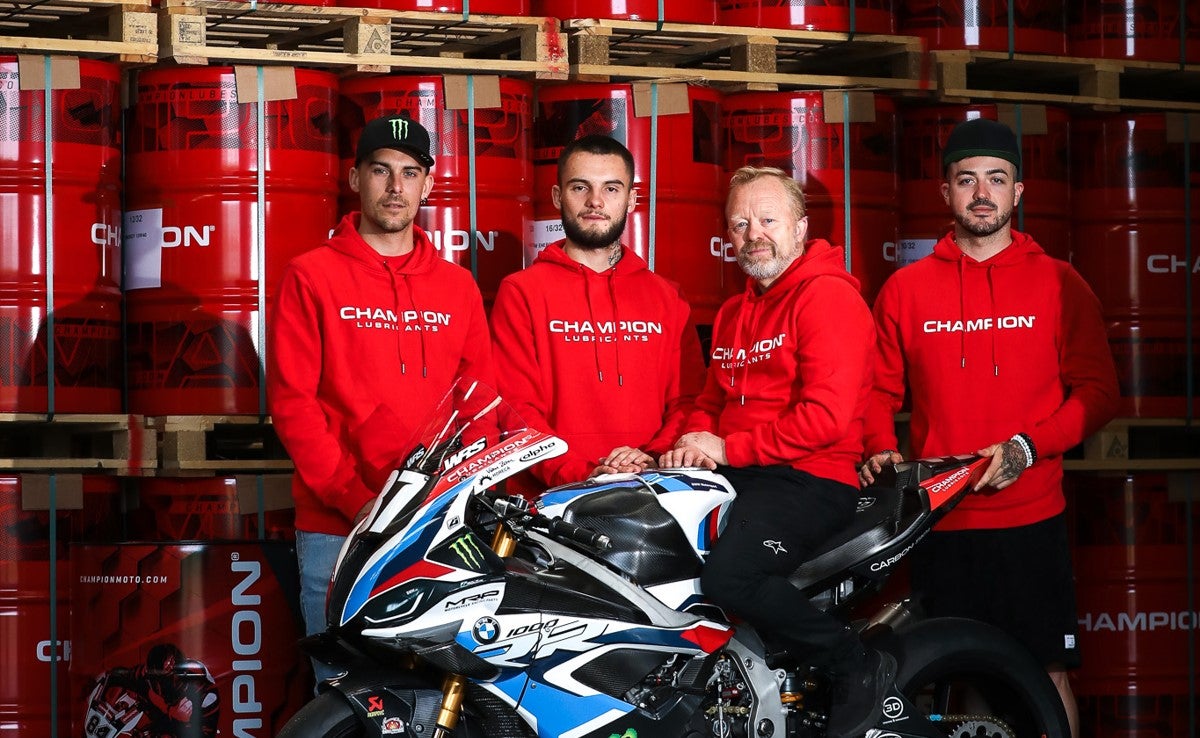 We are entering a second year of technical partnership with the BMW Motorrad World Endurance-Team. In this exclusive interview, Team Manager Werner Daemen shared the highlights of our ongoing partnership!
We kicked off an exciting partnership last year. Can you tell us how the first year of collaboration went for your team?
Werner:  Fantastic! 2022 was marked by a strong partnership with Champion Lubricants, which has enabled us to accomplish incredible feats. As our riders put both themselves and their machines to the limit and paving the way for epic performances, Champion has been there with the team pushing one shared goal: becoming Champions in what we are doing.
Even when obstacles came in our way, our team persisted with determination, with Champion's unwavering support in our ability to go ahead. That's what last year showed us: When two teams come together with a clear vision towards a common goal, the possibilities are endless. We are looking forward to this new season!
What made you decide to partner with Champion?
Werner:  Prior to this, we had become acquainted with the company through various workshops across Belgium, and had received highly positive feedback about the product's quality.